News and Events
Winter 2013 vol 1 Newsletter:
Move ahead...
As we look forward to the upcoming year we expect the up tick in the economy to continue. That being said, we have seen and will continually see a movement in the telecom world towards IP solutions, SIP trunking, VoIP, with Asterisk based solutions increasing their market share. This driving force of great open source software has increased availability of better phone systems at lower pricing with increased capabilities. Not a bad scenario for a consumer, especially one that might be thinking of a new phone system or an expansion of their current business. So, as we move forward into '2013 consider transition periods as a time to better efficiencies and increase your business. And keeping with this idea, we have assembled a few of our tips that we presented in previous monthly newsletters.
How old is your phone system?: Too many companies wait until a major event, perhaps a lightning storm somewhere that takes down their phone system, to find out that their system is so old and antiquated that parts are becoming difficult to find and it would be better to replace the entire system. The importance of not being without phone service to a company is paramount, so the forced decision is to get the parts, overnight them in and patch up the existing system. The cost could easily be a third or more of a new system, but do to the circumstances the quickest path is taken, rather than thinking ahead and spending money wisely for the long term.
Voicemail: Business owners and employees, who depend on their voicemail, should take this time as an opportunity to record a fresh message. Take the time to record a fresh version of your voicemail greeting, especially if you have had the same message for longer than 6-8 months. It tells your customers that not only do you listen to your messages regularly, but you don't allow your greetings to become stale. Believe us, they will take notice.

Reminders in Outlook: Set a reminder to reply to a message with Outlook: To set a reminder to reply to a message in Outlook Right-click the message you want to set the reminder for, point to Follow Up, and then click Add Reminder. In the Due By list, click the date when you need to complete the reply. In the second list, click a time. In the Flag color list, click the flag color you want, and then click OK.

Best practices in Voicemail: Leaving messages are part of a daily routine, but not everyone does this simple chore in the best way. All too often, the message ends with a phone number spoken so quickly that you have to listen 3 or 4 times to be able to decipher it. Using the following four suggestions as part of your message will result in better responses, easier business and a more professional presentation. First, always speak slowly and distinctly. Second, begin your thought out message by introducing yourself, including a brief statement for the call. Third, when ending your message repeat your name and your phone number speaking slowly and distinctly. And lastly, if you have missed a call and are responding back with another message leave a time that would be best for the other party to reach you.

Printing only a portion of an email: Sometimes it is desirable to print an email or other document where you actually only need a portion of the document. In some cases, especially, when correspondence with emails has gone back and forth over several episodes they can be pretty long. I think we all have clicked on print only to find several more pages are printed after we actually have the information we wanted. To remedy this highlight the portion of the document or email you want printed. Then click on File, Print, and Under Page Range, choose Selection, then Print. Now only the information that you actually wanted will be printed, making for a cleaner document and saving paper waste at the same time.

Best practices for Auto-Attendants: One feature that can save resources and make efficiencies for both the customer and the business is the Auto-Attendant. But an attendant works best when a few simple "best practice" rules are applied. The main menu should greet callers and to help expedite navigating might include "You may choose from the following options at any time, or press the star key to repeat your choices". Try to use short menus to streamline the caller's experience. And be clear and concise about what the callers should expect when they select an option.



Efficiencies today, growth tomorrow: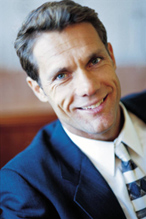 We here at Zeracom are looking forward to 2013, moving forward as your trusted telecom partner. Whether you need telecom service, cabling, a phone system or a solution to a particular need, we can offer you our expertise. Feel free to give us a call at 864.676.2170 for any of your telecom and/or data needs. Or contact us at service@zeracom.com .

So as we move forward into 2013 take a look at what efficiencies at your organization can improved upon, from the way information passes among employees, to the way that you communicate and interact with your customers. Any improvements in the ways that we do business are an improvement in our future. It can't get better than that.
It never has been easier, it never has been better.

A business phone system you truly need to experience to believe.

voice | data | networking | video